The Wings of Hope Board of Directors elected three new members this spring.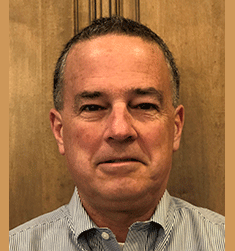 Andy Kuchan retired from the Monsanto Company after 30 years in various finance and leadership roles. He is a member of the Town and Country Planning and Zoning Commission and consults in the agricultural industry. Andy earned a BS in Accounting from the University of Illinois and completed the Executive MBA program at the Kellogg School of Business at Northwestern. He grew up in Geneva, Switzerland, and lived with his family in Singapore – stoking his lifelong love of international travel and skiing. His focus, of late, has been running to stay in shape while also traveling, particularly internationally, with his wife, Kim. Their two kids, Jordan and Zach, are happy and gainfully employed in Chicago and Atlanta respectively.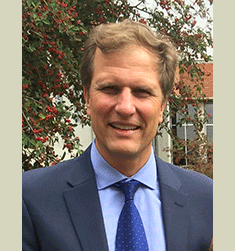 Juan Carlos Lenz is the president of the board of the Colombian Civil Air Patrol, a private nonprofit organization established in the 1960s to provide free medical, humanitarian and emergency aid to remote communities living in conditions of extreme poverty, social or geographical exclusion, or victims of catastrophe. An electrical engineering and MBA graduate of the Universidad de los Andes in Bogotá, Juan Carlos worked for multinational companies including Nortel Networks, Unisys and Ericsson. For the past 15 years, he has been leading his loyalty and technology company LoyalQuo. Juan Carlos is a father of two sons. He loves nature, flying, photography, fly fishing and exploring his beloved homeland Colombia.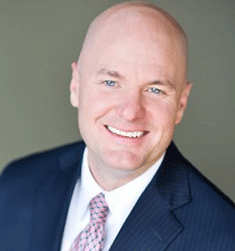 Bryan Krueger has over 15 years' experience providing assurance, tax and consulting services to closely-held businesses and their owners. A graduate of Missouri State University with B.S. degrees in accounting and marketing, Bryan is a member of the American Institute of Certified Public Accountants and the Missouri Society of Certified Public Accountants. Active in the community, Bryan previously served on the boards of Disabled Athletes Sports Association and St. Dominic Savio. He is a former Big Brother with the Big Brothers Big Sisters of Eastern Missouri. Bryan enjoys spending time with his wife, Angie, and three children (Anna, Kate and Gus) and playing golf with friends.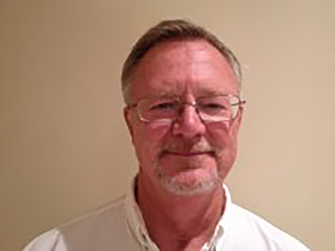 The Wings of Hope family is saddened by the loss of our board member and dear friend A.C. "Butch" Giessman who passed away on March 29, 2020. A graduate of St. Louis University's Parks College, Butch had a lengthy and impressive aviation career – most notably as the founder of AVMATS. Butch was active in the Greater St. Louis Business Aviation Association, and was an early member and past president of the Professional Aviation Maintenance Association. Butch was a wonderful man and truly loved Wings of Hope; we will miss him greatly.