More than 375 packed the house at Wings of Hope's 14th annual "A Night for Miracles" gala on Feb. 13 at The Chase Park Plaza—the single largest fundraiser for our Medical Relief and Air Transport Program. Tickets sold out weeks before the gala, and the night raised more than $300,000—making it the most successful in the event's history.
Steve and Elizabeth Akre and Roger and Jan Debenport chaired the event, with ample support from Melanie Halley, Mike Calcagno, the dinner auction council, and the more than 60 volunteers who were on site at the Chase to make sure everything went off without a hitch. More than 20 members of our newly formed Young Ambassadors group attended the gala either as volunteers or guests—a fantastic showing for a group just launched in the fall!
Y98's Guy Phillips entertained the crowd as the evening's celebrity auctioneer. He masterfully egged on bidders in "friendly" competitions during the live auction. One of the most popular items was a suite for 25 at a Cards-Cubs game which, after a very spirited "tug of war" between two guests, finally sold for $8,000.
As is the case every year, the highlight of the evening was meeting two of the young people who benefit from our MAT Program. Seven-year-old Amerlyn, whom we fly to St. Louis Shriners for treatment of her prosthetic leg, charmed the crowd during her interview with Wings of Hope board member, Fred Meyland-Smith. And there was nary a dry eye in the room when Emilee Williams, a young woman who had lost the ability to walk but has been quickly recuperating thanks to the support of Wings of Hope, joined her father for the evening's first dance to "Fight Song," by Rachel Platt.
KENDRA SCOTT JEWELRY PULL SPARKLES!!!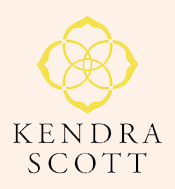 One of the most popular tables at our "A Night for Miracles" silent auction was the Kendra Scott Jewelry pull—which featured 75 items donated by Kendra Scott. For $50, guests could purchase a small box guaranteed to contain a beautiful piece of designer jewelry valued at $55-$195. Boxes were practically flying off the table, as eager guests opened them to reveal the surprises inside. We noticed a few "swaps" among friends, but all left with a little extra sparkle around their necks or dangling from their ears. Thank you, Kendra Scott, for your generous donation, which brought in $3,450 for the Wings of Hope MAT Program!