Herbert A. & Adrian W. Woods Foundation Supports MAT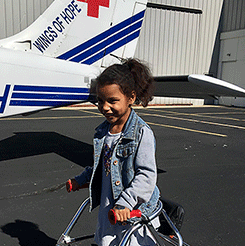 Thank you to the Herbert A. & Adrian W. Woods Foundation for their $11,000 grant supporting our MAT program. This family foundation has a long history of giving in the St. Louis community — and their grant will allow us to continue flying children like Elizabeth to lifechanging medical care!
ISTAT Foundation Awards $6,000 to Support Paraguay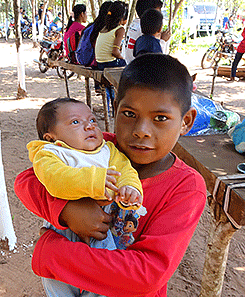 The ISTAT Foundation awarded Wings of Hope $6,000 to support our work providing health care, food and educational programming to 16 indigenous communities in Paraguay. The grant will offset the field site's annual aviation fuel and parts costs. Thank you, ISTAT Foundation!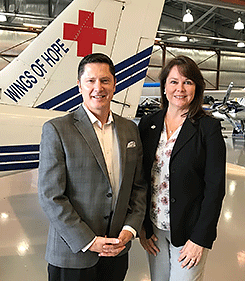 Thank you, Macy's, for donating nearly $1,500 to Wings of Hope through Macy's Gives Back. So grateful to Joe Buehrer, the entire Macy's Chesterfield Mall team and everyone who rounded up their purchase for Wings of Hope during the first two weeks of August!
Katie's Pizza & Pasta Giveback Tuesday!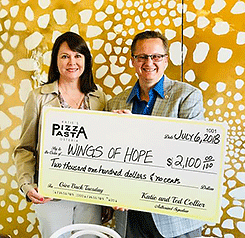 Thank you Katie's Pizza & Pasta Osteria for your generous Giveback Tuesday donation to Wings of Hope! On June 26, a hearty crowd of Wings of Hope family and friends braved the stormy weather to enjoy Katie's delicious Italian cuisine — and Katie's donated 100% of the day's proceeds to Wings of Hope.
Island Hopping Kitchen Tour Raises $2,000 for Wings of Hope
St. Louis Homes + Lifestyles magazine hosted a tour of some of the St. Louis area's most beautifully designed kitchens — and donated 100% of the ticket sales to Wings of Hope. Beyond the generous $2,000 donation, the tour was a fantastic awareness-building opportunity, exposing dozens of individuals to the Wings of Hope mission. Thank you, St. Louis Homes + Lifestyles!
Boeing Invests in New STEM Program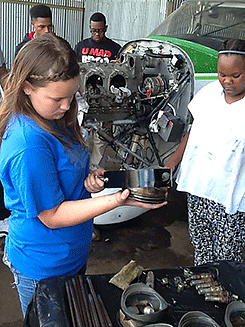 Boeing awarded Wings of Hope $79,896 to support Soar into STEM. The pilot program, set to launch in 2019, will engage local high school students in hands-on aviation engineering to pique their interest in STEM and aviation careers. The grant supports Boeing's commitment to developing tomorrow's innovators by investing in STEM education, workforce development and the 21st century skills required in today's modern workplace. Thank you, Boeing!