Frequent flier and future Wings of Hope pilot, Mason, stopped by our hangar after a recent appointment at St. Louis Children's Hospital. Mason, 8, whose case of clubfeet is more resistant to treatment than most, is on his way to a complete recovery by age 10.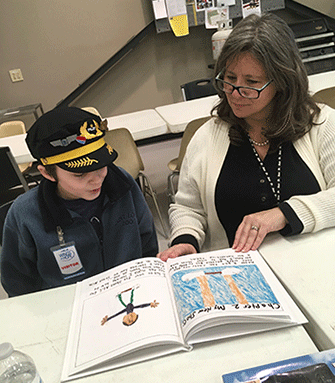 As he met with our pilots and checked out some planes in our hangar, he shared with us his plans of becoming a pilot—first for a commercial airline (to pay the bills!), and then as a volunteer for Wings of Hope.
Mason also shared with us a book he wrote and illustrated. Appropriately titled "In My Feet," the book gives Mason's firsthand account of his struggle with clubfeet. In it, he talks about traveling to St. Louis with his mother to see "the best doctor in the world" — and how Wings of Hope "helped us fly every time."
We can't wait to welcome Mason to our pilot crew!